Social Media and Identity Theft
Today many of us spend an extraordinary amount of time on Facebook and other social media networking sites. We exchange information including photos, videos and other links.
The new frontier for cyber crooks has turned toward social media because of the high numbers of daily users. Facebook has over 750 million members worldwide. Because this is a relatively new area many members don't even give any thought to identity theft and security issues regarding personal information.
It is now critically important to protect yourself against social networking scams, understanding what they look like, and securing your personal information against identity theft and unauthorized use.
Social Media Message -


Did you see this picture of you?
If you have spent any time on Facebook or Twitter you may have seen a related message sent to you. Initially it does not appear to be malicious, right? These types of messages are sent with a sense of urgency so that you will click on the link – which sends you to your login page (or what you thought is your login page).
Unfortunately for you, this is a "fake" page. And once you have entered your information you have been hooked. This is called "phishing", and you have been HAD. Once a cyber-criminal has your password they can access your account and send out other emails or messages as you.
To prevent this, you not only need to be aware and suspicious of these kind of messages, but you need to increase your Internet security to include protection for both Malware and Phishing.



Social Media Message -


Take this quiz – all your friends of taken it?
On many social media sites you may see a message like this which is to entice you into responding because your friends have taken this. The questions for the quiz, maybe clever, and even funny. There are even some that will tell you your IQ.. They prompt you to enter your cell phone number and personal information. Unknown to you – you have just subscribed to a monthly service that is going to charge your cell phone $9.95 a month.
Social Media Message –


Tweet for Cash!! Make Money on Twitter!!
If it looks too good to be true, it is!! These are all get rich quick schemes; you can work from home and make lots of money simply by tweeting. If you decide to get into it, you will be asked for your credit card so that you can be sent the Twitter Cash Starter Kit.
What they didn't tell you besides it does not really work, is that you have just bought a 7 day trial and that you will be charged the full monthly membership cost later. The monthly charge to join could be up to $50 per month and the burden is on you to stop the process.



Social Media Message - Hidden URL's
On Twitter you may see shortened URL's, however you never know where they may take you. If you can't see the full URL beware of what website you may be taken to. Clicking on some of these shorten links may take you to a un-intended website that installs malware on your computer.
The intention is to take control of your computer. It is key that you have as part of your Internet Security software suite – good Malware protection. Do not assume that all Antivirus software protects your computer from a Malware attack. Check with your Antivirus provider for details of what protection they cover.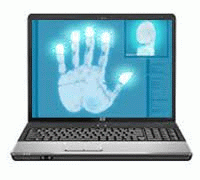 Protecting Your Computer
If your running Windows – make sure you have run all of your security updates. This is very important as new security vulnerabilities are being discovered all the time. Use a modern browser; specifically update your browser to the current version of Internet Explorer (9.0), other good options to look at are Firefox and Chrome.
Personally, I like Chrome it's very stable and should have adequate protection. All of the more recent browsers have security built in to protect your computer from fraudulent websites and network scammers. Additionally, make sure to run daily updates from your antivirus software and malware programs. These will help keep your computer safe from intruders.





Return to the top - Social Media

Back to Protection Against Identity Theft

Back to the Home Page


Has your Facebook account been compromised?
Do you have a story about this? Help others by Sharing it!