Feedback and Contact Us Form
Would you like to contact us?
Do you have any comments or questions about this website or about Identity Theft? Perhaps you have had an experience you would like to share? Or is there anything you like to see on the site that would help others?
Please feel free to contact us here. We welcome your comments and would love to hear from you. Your comments will help us improve the website for others.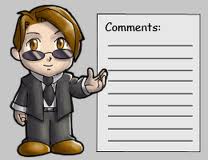 Your information is kept confidential.
Please use the form below to send us a message.
Please check that the email address you have given us is correct or we won't be able to respond to your comment or request.
Thanks again for your interest.




Return to the top - Contact Us

Click to go back to the Home Page