Shredder Purchase Tips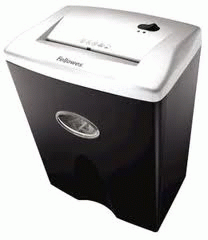 Buying a Shredder for personal or business use can be a confusing experience - we have put together some great tips on what to look for.
By now hopefully you know the importance of destroying personal and confidential documents and information that is no longer needed.
In the Shredding Documents we have covered what to keep and what to shred.
So let's look at some general tips to follow whether buying a personal or an office unit.
Feature Rich Shred Units, will cost more money.
Manufacturers use lots of terminology and jargon when referring to Shredders. However like all things, the more features and gimmicks the shredder has the higher the cost. The question is what do you need verse what do you want.
There are 3 basic things to know about all units:
• Cross cut verses Strip Cut
• Sheets per Pass
• Duty Cycle
We will review each of these and discuss in depth.



Cross cut vs. Strip Cut
A Cross cut unit is usually considered the most preferable as it cuts across the paper horizontally and makes the paper thinner and smaller. The smaller the pieces that the unit cuts your document into, the higher the level of security and the more expensive it will be.
A Strip cut unit cuts documents into thin strips of paper that are long and vertical. Strip units are less expensive but have a great security risk in that – a criminal could try to reassemble the strips of paper.
Sheets per Pass
What sheets per pass refer to is the number of pages of paper that the unit can shred at one time. Office units units are usually rated at 12 – 15 sheets of paper where Personal units can handle up to 5 at one time.
Almost all units have a slot built into the front so that you can estimate how many sheets you can feed into the machine. In most cases you should be able to shred documents with staples, but you may need to check with the individual manufacturer for specific details of use.
Duty Cycle
A duty cycle is an indication of how well built the shredder is as well as how strong it is. In most cases the higher the rating the longer it will last. In business use, you would look at the number of sheets per day up to 100 sheets per day ( or up to 3,000 sheets per month) for example. Another standard of reliability would by the "continuous run time" rating. The higher the run time the better built it is.



Additional Features/ Options
• Large Bin – Extra
• Full Sensor Bin
• Temp Sensor
• DVD/CD/Credit Card Feeder
Large Extra Bin – the larger the waste bin the less time you spend empting it. Business units can hold waste up to seven gallons of waste.
Full Sensor Bin – this is a nice feature in that will turn off the unit and turn on a light when the bin is full. This reduces jams as they are time consuming and messy.
Temp Sensor – the longer you use the unit the higher the temp – the temp sensor provides a way to protect the motor from overheating and burning out.
DVD/CD/Credit Card Feeder – this is also a nice feature as not all day is in paper documents. Since this is an optional feature this option will add more cost to shred.
It is however effective at destroying confidential data that might be contained on CD's,DVD's and or Credit Cards.







Return to the top - Shredder

Back to Protection Against Identity Theft

Back to the Home Page