History of Identity Theft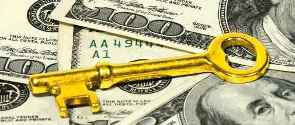 How old is Identity Theft and Is the Internet the blame for Identity Theft?
You may be surprised to find out that, Identity Theft did not come about because of the Internet. I know it's hard to believe, but it may go back as long as there have been identities to steal.
The more recent forms of Identity Theft started in the early 50's when credit was more difficult to obtain. To access credit in those days you needed to produce a passport, social security card.
Through the 60's Identity Theft started to thrive with issuance of credit cards. This provided the opportunity to withdraw money using the card versus trying to obtain money through more conventional means at a bank.
However, the automation of credit card and banking transactions in the 80's paved the way for the next level of identity theft. Now credit cards are used as another way to verify a person's identity.
The 90's began a dramatic turn in technology with the wide spread use of the internet. In 1998 even the Federal Government recognized that turn of events when Congress adopted the Identity Theft and Assumption Act, which gives various agencies like US Secret Service, FBI and US Postal Service the ability to investigate cases where fraud is suspected.
During this same period, another method if identity fraud emerged, was the widespread use of phone solicitation to steal both money and identities. Many criminal had schemes calling their victims falsely identifying themselves from a company, bank or utility trying to obtain contact information and passwords to accounts.



History of Identity Theft – Chronology of Some of the Important Events surrounding Identity Theft
1914 – Federal Trade Commission Act – creation of agency to protect consumers against unfair business practices.
1935 Social Security Act – led to the creation of the Social Security numbering system
1968 – Truth in Lending Act (Public Law 90-321, Title Stat 147) – first attempt to require disclosures
1971 – Privacy Act (Public Law 93-579, 88 Stat 1896 - limits access to personal information
1974 – Family Educational Rights and Privacy Act – protects individual rights regarding educational records
1978 – Electronic Funds Transfer Act – protection for individuals regarding consumer bank accounts and establishes procedures for disputes.
1982 – False Identification Crime Control Act – amend criminal code to include penalties for use of false identification used in a crime.
1986 – Fair Credit Billing Act – amends the Truth in Lending Act – provides assistance to consumers for resolving billing errors including fraudulent charges.
1992 – Privacy Rights Clearinghouse – organization created to help increase the awareness and educate consumers regarding technology changes that impact privacy.
1994 – Drivers Privacy Protection Act – amendment to Omnibus Crime act of 19964, regarding the disclosure of personal information by states DMV. Law restricts disclosure of information.
1996 – Health Information Portability and Accountability Act (HIPPA) – law enacted to set national standards for security, protection and confidentiality of individuals health related information.
1996 – Fair Debt Collection Practices Act – protect consumers against various methods used by some debt collectors.
1998 – Identity Theft and Assumption Deterrence Act – amendment to prior law that defines identity theft as a federal crime.
1999 – Identity Theft Data Clearinghouse – FTC as a result of mandate Identity Theft and Assumption Deterrence Act to collect identity theft complaints directly from victims.
1999 – Gramm-Leach Bliley Act – law requires financial institutions to provide their customers with annual privacy notices.
1999 – Victims of Crimes Extended Services (VOICES) - establish Identity Theft Resource Center (ITRC) a stand along non-profit agency dedicated to victim advocacy. They also provide educational services for consumers as well as public and private groups.
2000 – California Identity Theft Registry – established database IC3 joint venture between the FI and the National White Collar Crime Center (NW3C) collects complaints from victims of online fraud or the parties that were defrauded and refers them to federal, state or local law enforcement for investigation.
2001 – FTC Annual Reports – released first annual statistical report on identity theft complaints.
2002 – Military Sentinel – FTC established a specialized military database capturing identity theft complaints directed at members of the armed forces, family members and military civilian employees.
2003 – Fair and Accurate Credit Transaction Act (FACTA) – this added additional provisions to the Fair credit reporting act. The major provision of this act is to require the three major credit reporting agencies to provide consumers one free credit report every 12 months.
2005 – Choicepoint Data Breach – Choicepoint is a company that compiles and resells consumer information. The personal information of over 160,000 information was sold inadvertently to identity thieves.
2007 – President's Identity Theft Task Force – creation of presidential task force to address identity theft from many perspectives and prepare a comprehensive plan for fighting the crime.
2008 – Identity Theft Enforcement and Restitution Act – bill designed to provide recourse for victims of cyber crimes including identity theft and to help in the investigation and prosecution of the crimes. This bill also changed the penalties for identity theft, hacker and computer related fraud offenses.



Return to the top - History of Identity Theft

Back to Identity Theft Facts

Back to the Home Page