What is Criminal Identity Theft?

How can it impact me?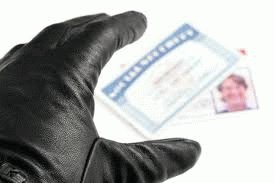 Criminal Identity Theft is not about stealing your money or trying to ruin your credit. This type of identity theft is about someone using your information upon being arrested or during a criminal investigation.
As we have discussed in other articles, there are criminal rings that pay money for personal information including drivers licenses, date of birth and or social security numbers so they can appear to be legitimate should they be arrested. The only difference maybe they use your information with their picture on the fraud documents.
What is especially distressing fact is that you may not even know you're a victim of criminal identity theft until have a warrant has been issued and you just happened to be stopped by the police. A usual traffic stop becomes a nightmare. At this point as a victim there may have been significant about of financial trouble and or legal issues. A stolen wallet or purse is not something to take lightly. You must take the proper actions if and when this happens.
Similar to financial identity theft, if you find yourself a victim you have the sole responsibility and burden of working to clear your name with the justice system. It is extremely important to take quick decisive action to clear your name.




If you find yourself in the situation of criminal identity theft there are a couple of things you will need to do:
First, you need to organize your case. This is not different than any other legal matter that you might face.
1. Document any and all conversations that you have in dealing with anyone having do to with your case.
2. Confirm these discussions in writing.
3. Send these discussion letters and or memo's by mail or FedEx return receipt requested.
4. Keep a full set of copies of all letters and documents. You might even want to have these scanned and keep a digital copy on a protected disc.
5. If you chose to send email's instead of paper copies, beware that this process is probably not secure. Don't send any email that you don't want to be published.
Second, the burden of clearing your name from the charges from the criminal identity theft will be up to you.
1. Contact the law enforcement agency that was involved with your arrest.
a. Request copies of all documents related to the case.
b. Request a meeting and explain what you believe happened in this case and keep notes of the discussion for confirmation later.
c. You may need to ask that this file be forwarded to the local district attorney for a follow up investigation if necessary.
d. Request that the arresting agency to change all records from your name to "unknown".
e. Request the local agency to update their databases to show you were cleared in the case.
2. Working with the court – in case you need the court to help clear your name you will need to look at some of the following:
a. Letter of clearance or a declaration form the court that the charges are false and that you are "innocent of all charges".
b. Any arrest records will need to be changed and or corrected to remove your name.
c. That your name will need to be shown as an alias of the imposter who used your identity for the criminal act.
d. Finally, the court should provide you with some type of document that you can provide to law enforcement should this situation ever come up again.
Good News – is that there are now Federal Laws to help victims of Criminal Identity Theft.
In 2004, Congress passed the Identity Theft Penalty Enhancement Act, that establishes a 2 year minimum sentence to be served in addition to the sentence that the person was already sentenced o for aggravated identity theft, this also supports the 1998 Identity Theft and Assumption Deterrence Act that made identity theft a "federal crime".





Return to the top - Criminal Identity Theft

Back to Types of Identity Theft

Back to the Home Page